Written by

DI GREGORIO

Fast Parking Catania

Category:

News & Media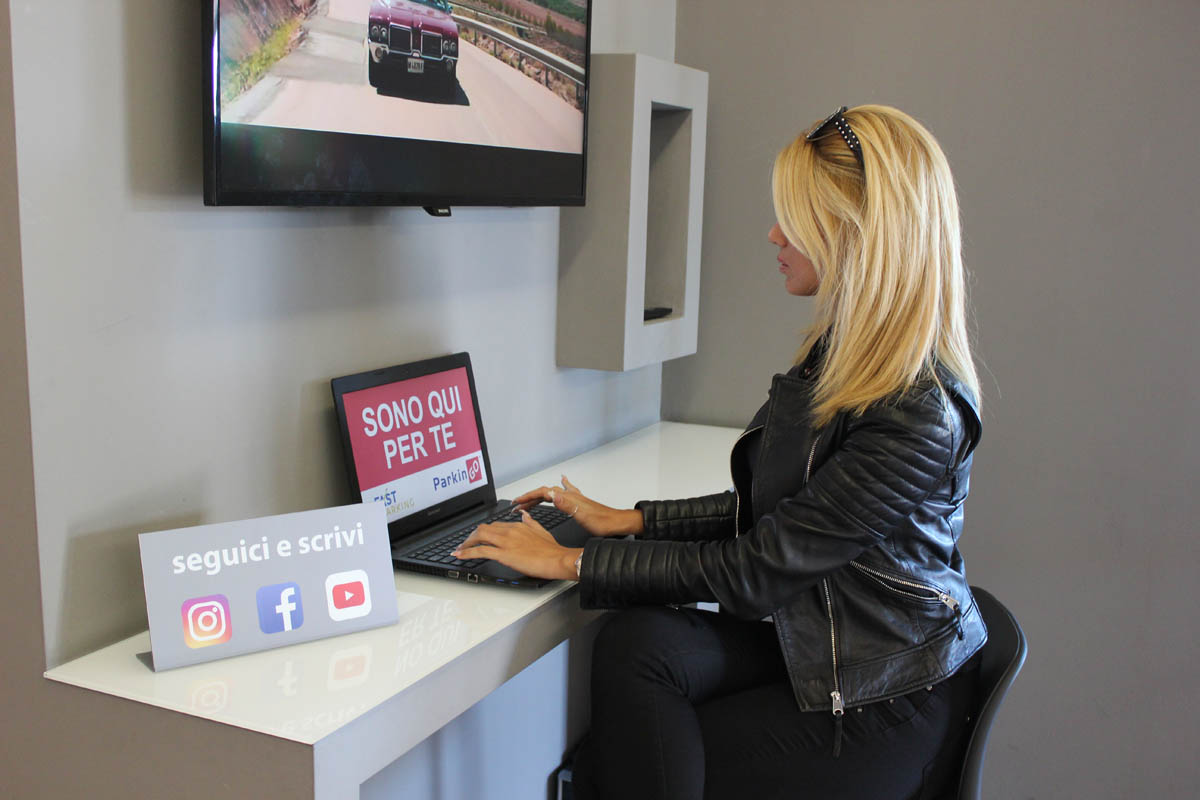 Have you ever desired to leave your car in a serviceable and cheap parking?
Our parking online is a very pioneering concept that let you start innovative and low-cost services and let you access a clear and trackable payment.
Fast Parking Catania is the idea of parking that you have always wanted because it provides a large space which is kept by prefessionals and makes different free services available to you. Infact, you can enjoy a box in order to put your objects inside until you will come back for taking your car; your vehicle will be scanned at the entrance and monitored all day and you can also enjoy our shuttle that will take you to the airport. Furthermore all the vehicles that will be left in our parking, will be covered by theft and fire insurance.
Through the online reservation, you reserve the place for your car and then when you are booking you can choose the Car Valet service. Well, imagine to park to us; you do not know how to reach the airport. Fast Parking Catania provides you one of our workers who will drive you to the airport with one of our innovative cars; the worker will help you to take off the baggages and when you return he will take you with your car. Are you in a hurry and have you forgotten to wash your car? We have thought to this problem too.
Fast Parking Catania provides all the tools useful to wash your car and we will return your car in perfect hygienic conditions. If you have to travel by air and you have not weighed your baggage, we have the solution. You only need one coin to weigh it and then you may wrap your bag in a protective film in order to preserve it from any hygienic danger and theft. Usually our customers have to take the car but fuel is finished and they cannot leave; in our parking, when you come back your car will have the fuel, because of the introduction of a fuel pump. Moreover, visiting our website you can select the more suitable subscription to your needs and you will have the chance to pay only 2 euros per day, instead of 6 euros requires for the daily service; you may take advantage of all the additional services focused on ur customers and secondly you will be part of the Vip Area and when you will be in airport you will not do the queue for the check-in!
Written by

DI GREGORIO

Fast Parking Catania

Category:

News & Media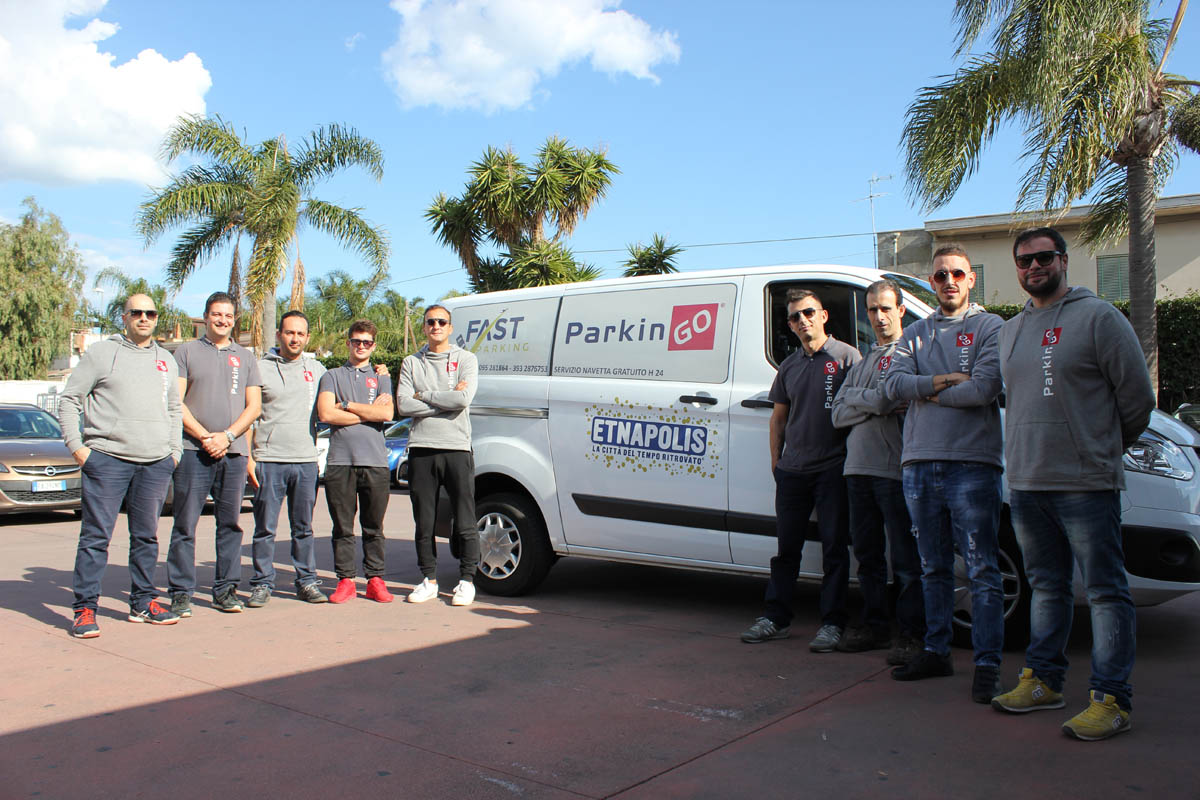 Do you have to take the air and are you finding a secure place to park your car?
Parking online is the right solution that let you give serenely your vehicle. Often you cannot research a secure place and the car is left unwatched because of rush or for absence of free places and this can threaten your car's security. Fast Parking Catania will jealously protect your vehicle, avoiding the risk of theft (a very common phenomenon, existing not only in this city), thanks to its advanced video surveillance system and to the introduction of the Scanner which scans the conveyance at the entrance; giving your vehicle to us, you will continue your plans as if your car were in your garage!
Written by

DI GREGORIO

Fast Parking Catania

Category:

News & Media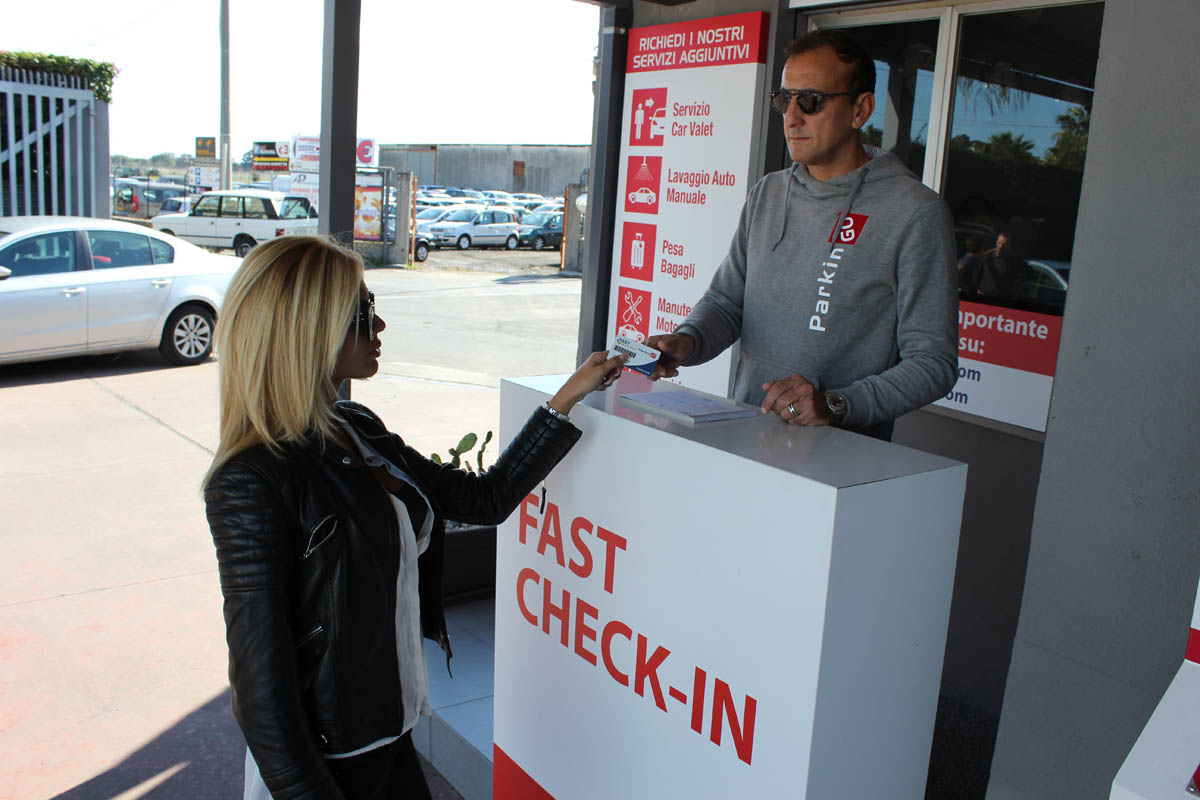 Fast Parking Catania
, offers
unique
service that allows you to get benefits from your online and offline purchases. We are talking about the Fast Parking Card.
What is the Fast Parking Card
It is a rechargeable card that allows you to charge credit that is deducted each time you use the Parking service.
Is the Fast Parking Card free?
Yes. To request the card, simply fill out our request form or ask the card to one of our staff.
Is the Fast Parking Card advantageous?
Absolutely yes. In fact, by making a first top-up, Fast Parking Catania gives you 50% of the credit charged. An example? By recharging 100 euros, you will receive a credit of 150 euros on the card. 50 euros gives them Fast Parking Catania. Do you still have doubts? we put you in direct contact with the manager of Fast Parking. Call immediately 348 1600328
Written by

DI GREGORIO

Fast Parking Catania

Category:

News & Media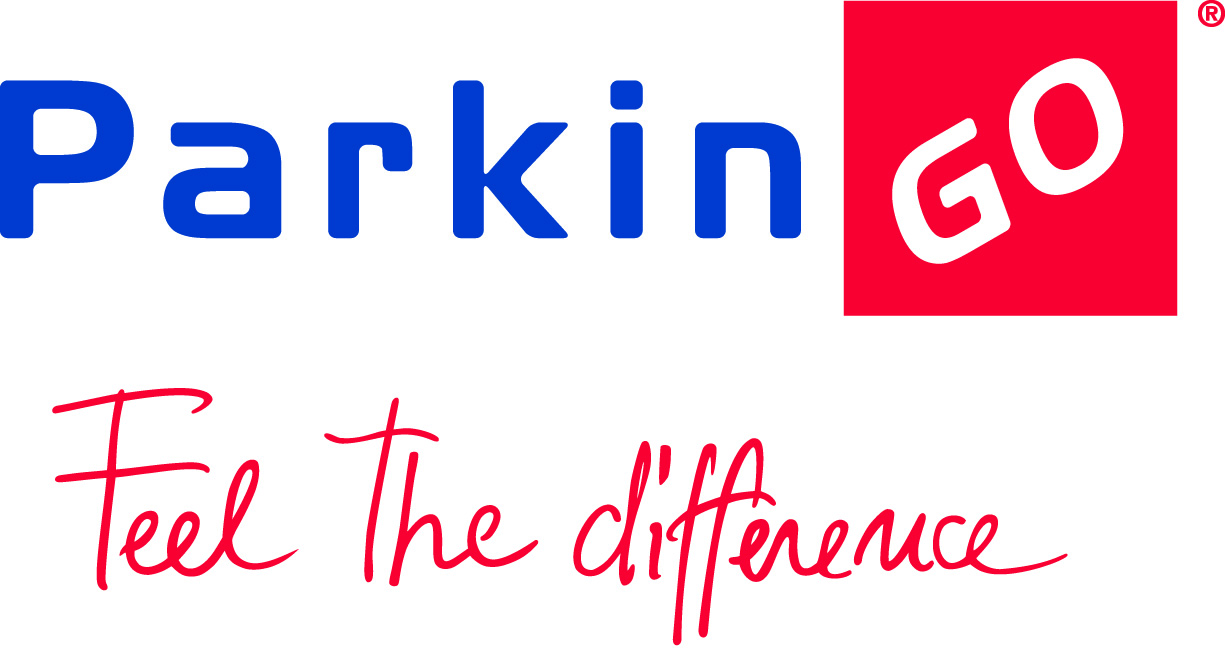 To stay up-to-date on discounts and all the benefits of the Fast Parking & ParkinGO network, just follow us on our Facebook page or subscribe to our newsletter!
In addition, there are conventions with different companies (on the "Conventions" page) you can find out how to activate it) and for affluent customers there is the ParkinGO Card, the ParkinGO loyalty card, which allows you to accumulate service points in all Network in Italy.
However, if you are looking for a ParkinGO parking offer on Google you may run into deceptive sites that promise you discounts that they do not have the right to sell; Furthermore, we have found that even some of our competitors use keywords such as ParkinGO parking discounts to divert visitors to their website. In this way, you risk losing time and money! Remember: ParkinGO's convenience is only found on official ParkinGO channels.
We are waiting for you in our company!
FREE SHUTTLE H24
For all of our customers, we provide h24 free shuttle service by Fast Parking.
CUSTOMERS SERVICE H24
Our telephone service is active h24. For any event you can contact one of the following numbers: tel. (+39) 348 1600328 mob.(+39) 348 1600328
SAFE PAYMENTS
You can book online directly. Our payment systems are safe and they use PayPal technology